November 03, 2001
We are back to working on the Triplane. With Vern's passing we have put a great deal of effort into completing the wings that he started. We are trying to get the wings completed as soon as we can, while what he was doing and how he was doing it, is still fresh in our minds. Vern was our master craftsman when it came to the wood fabrication part of the airplanes. Vern passed away this fall, we're going to miss his expertise and drive.
The stab, elevator and rudder frames are completed and work is started on the controls and landing gear. The wings should be completed in the next couple of weeks and then we will start welding up the fuselage.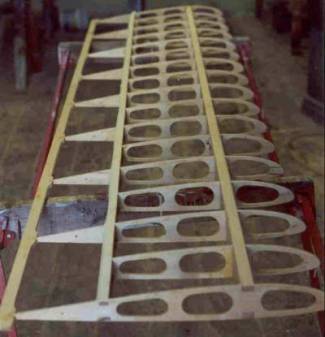 Wing frame assembly.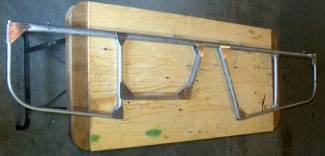 Elevator frame assembly.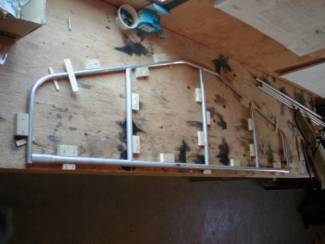 Stabilizer frame formed and bent on bench jig.
Wing in jig to hold the frame while the skin is bonded on.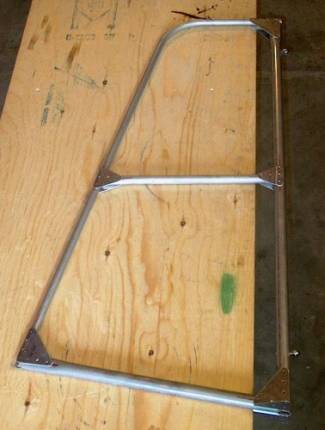 Rudder frame assembly.