June 01, 2001
We have completed all of the major airframe assemblies and have fitted them together. Next is to install the engine and engine systems, unfortunately this project will have to be put on the backburner for awhile while we finish the work on the Triplane.

Bare fuselage and firewall.
Fitting the firewall and top cowl.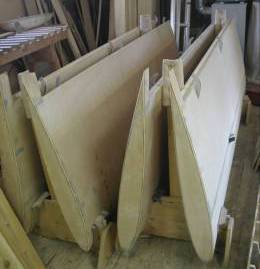 Symmetrical wood wings.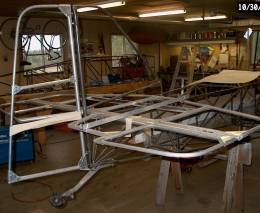 Tail assembly.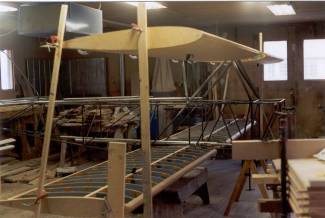 Trial fitting of the wood wings.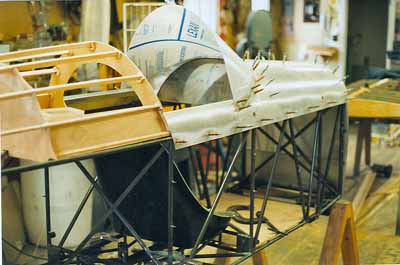 Top cowl baggage compartment and windshield.