November 01, 2004
Now that we have completed the engine testing and are satisfied that the performance is satisfactory and that the installation will be reliable we have removed the engine and are preparing the airframe for covering in the spring. It would be nice to have it ready for flight testing this fall but we have a lot to do already. The cowl for the 2M has to be built and we have to get the Triplane ready for flying to Oshkosh.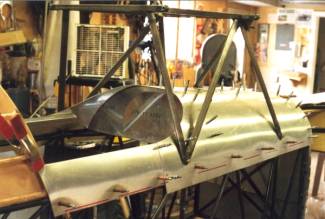 Top Cowl and top wing support cabane.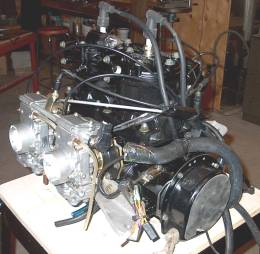 New 900 engine - 120 hp.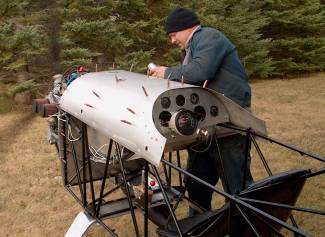 Harold checks the timing on the new 900 engine - Done while the engine is at full power!!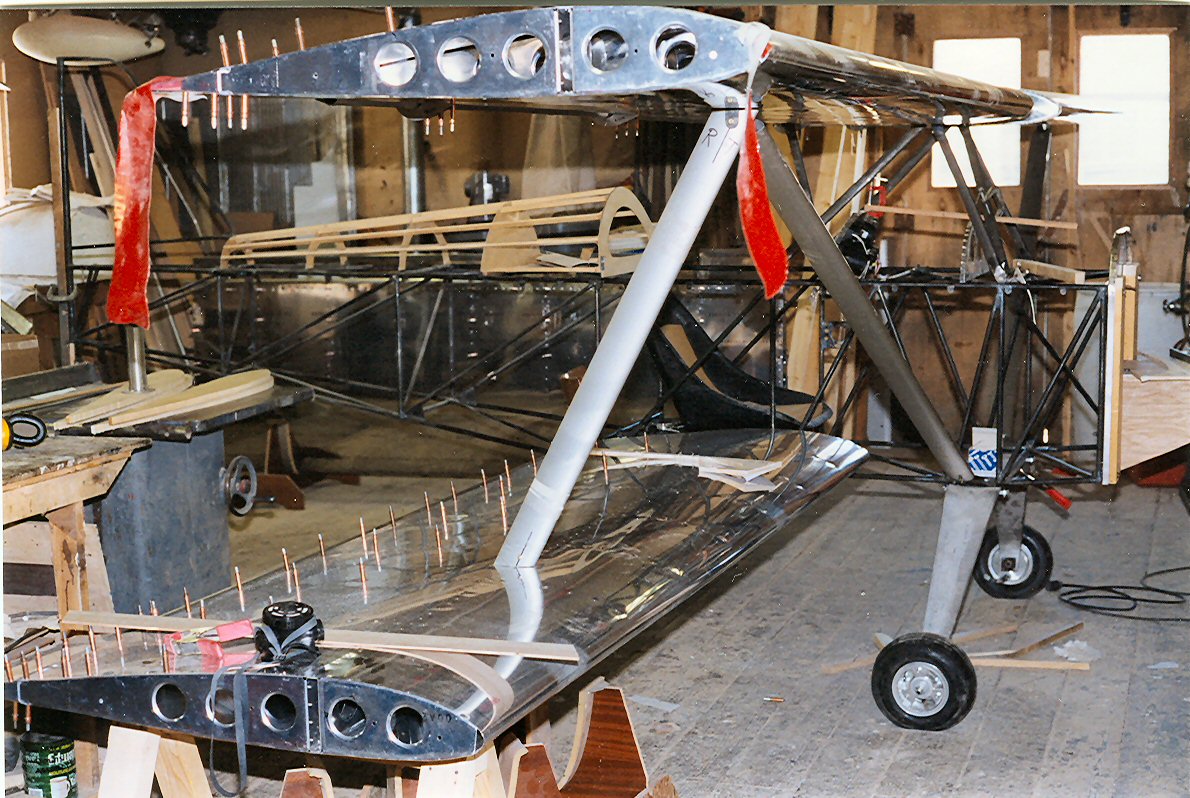 Fitting the aluminum wings and struts to the fuselage.
900 exhaust and cooling systems - High power two strokes have a very bulky exhaust system.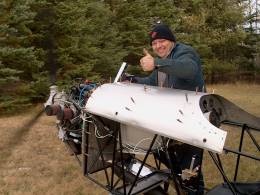 Harold gives the new engine the thumbs up.